
FREE SHIPPING
over $50.00

exclusive design
top designer
Description
_Only the head is customized,and the body is made according to the product pictures!
The model online is only for reference, we will replace the doll head with yours, The front photo is the PRIMARY photo our artist will use to sculpt your bobblehead Including the hair and facial expression (smile, frown, smirk, etc). This should be a high-quality photo (selfies not preferred).

_The size is the stature of the person standing from head to toe, isn't the actual height of the person while sitting or lying.
_The Stationary Head can make for any hairstyles,and the Bobble Head only can make short hairstyles.
_This item requires 5-9 business days to handcraft.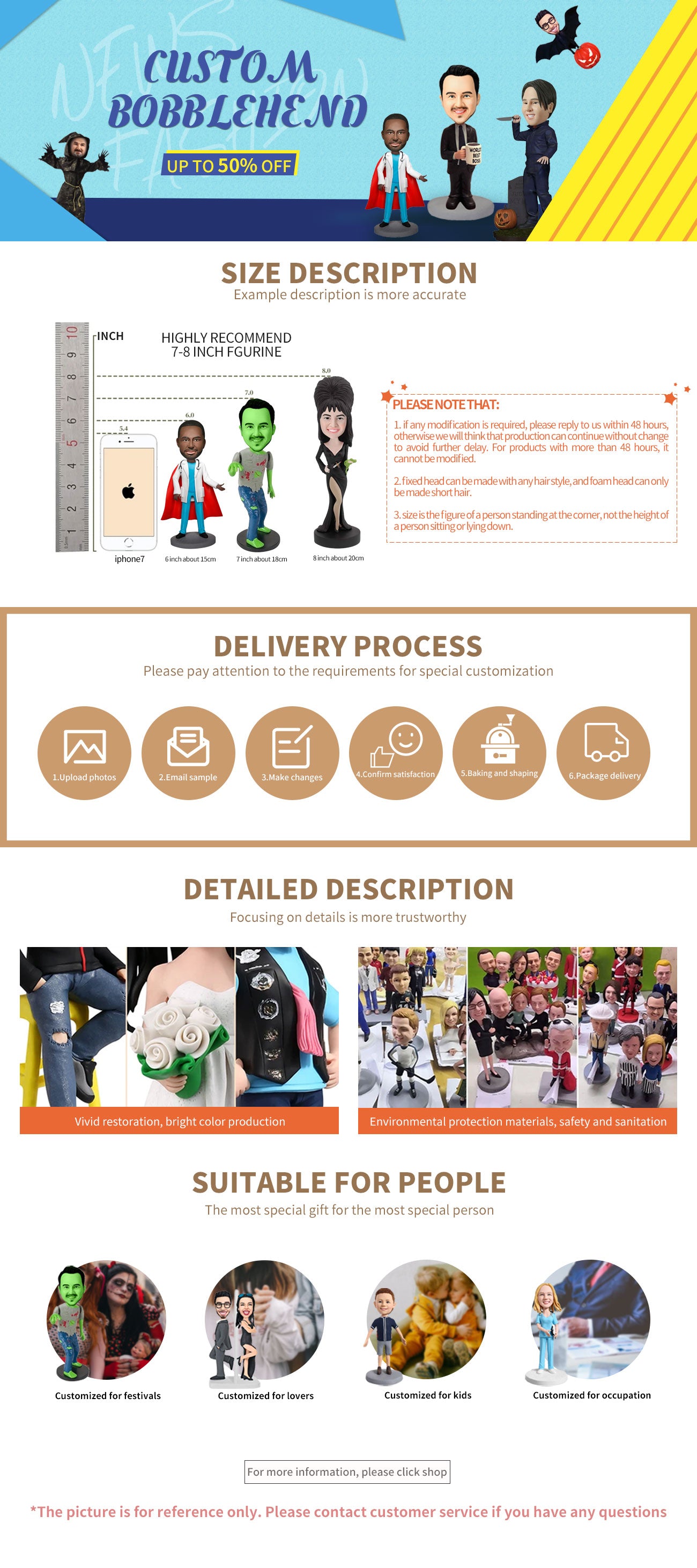 All great. It's the third one I ask for, and very happy.
He's an artist, a doll made with all kinds of detail.
Send several photos and explain well what you want, and he does it just like which.
Communication very fast and very kind.
Shipping also fast.
Extremely well made. Extremely well bubble wrapped. Seller is very nice, thorough -ensuring your details are right while also showing you step by step what they have made along the way before sending to you. They even added an extra detail I was hoping for. I would purchase again. This is a wonderful and very talented seller. Thank you so much !!
Beautiful work. It's a true art. He is very talented and devoted.
Super happy, the seller is amazing, kind, made all the changes I ordered and the doll is spectacular, I'll buy you more, he's an artist. A 10. Has arrived very fast and well packed. The seller is an artist, the figure is awesome, and the selles listen to the client, thank u to be kind. I totally recommend it! I am very happy. :)